Experience The True Flavor of Brahman Country
Welcome to Brahman Country Beef, where the heart of Texas meets the heart of your dinner table. Our story is one of tradition, family, and a passion for providing you with the very best beef – ranch-raised Brahman beef, to be exact. We're the Cutrer family of BRC Ranch, and we're here to introduce you to a beef experience like no other.
Best Sellers from Brahman Country Beef to Your Table!
100% Brahman Beef from BRC Ranch, the USA's premier Brahman cattle ranch!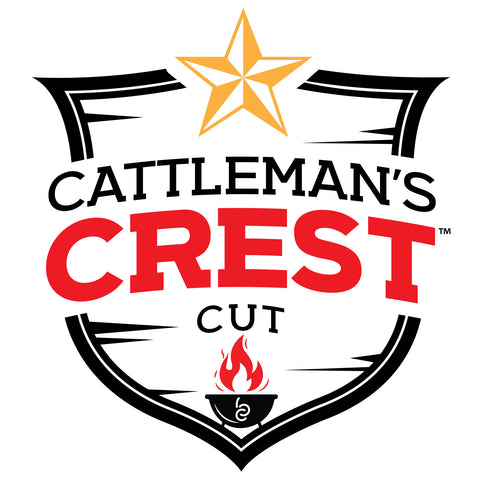 Cattleman's Crest Cut - Brahman Hump
The Brahman Hump is one of the most elusive cuts of meat, only available from the Brahman breed, and currently only available online through Brahman Country Beef. This rare cut is cherished by meat connoisseurs and grilling aficionados alike.

Limited Availability
Due to its rarity and high demand, our Brahman Hump is often an instant sell-out. But don't let that deter you. When it's in stock, it's your chance to savor the taste of true Texan ranching tradition, right in your own kitchen. Cuts range from 2 pounds to 6 pounds and vary per animal. 

A Cut Above the Rest
As the exclusive online source for Brahman Hump in the United States, Brahman Country Beef is your gateway to experiencing this one-of-a-kind delicacy. Whether you're a seasoned beef enthusiast or someone looking to elevate their culinary journey, the Brahman Hump is a must-try for anyone who appreciates the finer things in life.

If you are shipping your beef, please note that we can only ship 2 humps per box. If you'd like to order more than 2 humps, you can make a 2nd or 3rd order. There is no limit for local pickups at The Ranch Downtown in Wharton, Texas. 

America's Premier Brahman Cattle Ranch
From BRC Ranch To Your Table
Taste the Brahman Difference with Our Best-Selling Gift Boxes
Brahman Beef: Where Health and Flavor Meet
When it comes to your health, Brahman beef is a game-changer. Extensive research conducted by the University of Florida has shown that Brahman beef stands out as a leaner, more nutritious choice. It's lower in saturated fat, cholesterol, and calories compared to other breeds, making it an ideal option for health-conscious individuals. The presence of healthy fats, such as Omega-3 fatty acids, in Brahman beef further enhances its appeal, contributing to a heart-healthy diet.

Taste the Brahman Country Beef AdvantageBut Brahman beef isn't just about health; it's also about extraordinary flavor. When you choose Brahman Country Beef, you're indulging in an authentic ranch-raised experience.

Experience the health benefits, remarkable flavor, and direct-from-the-rancher quality that only Brahman Country Beef can provide. Welcome to a world of exceptional beef, where health and flavor truly meet. Welcome to Brahman Country Beef.
Lean and Delicious Brahman Beef
Our Brahman cattle are known for their naturally leaner meat, making it an excellent choice for health-conscious individuals without sacrificing on flavor. Our beef is tender, yet it's lower in saturated fat, cholesterol, and calories compared to other breeds, making it a heart-healthy option that doesn't compromise on taste.
From Our Texas Family Ranch to Your Table
Raised With Pride
BRC Ranch is not just a business; it's our family's legacy. For generations, we've been dedicated to the art of ranching, nurturing our cattle on the open Texas pasture, and ensuring their well-being every step of the way. When you choose Brahman Country Beef, you're not just buying beef; you're supporting a tradition that's been passed down through our family for years.
With Brahman Country Beef, you're buying beef directly from the rancher – us! You'll get the freshest, highest-quality beef direct from our ranch. It's a simple, honest, and transparent way to enjoy the finest beef Texas has to offer.